.
Howdy.  Good to see you again.
I am pleased to announce that my fascination with South Africa and its societal and cultural challenges have waned.  So there will be no more blog entries about my recent trip below the equator.
You will be happy to know that I am back to my normal self (whatever that is).  Well, maybe I took a leap in logic to assume you will be happy to have me back to normal.
In reality my normalcy could be troubling to you.  Just so you know, people whispering and giggling under their breath has never deterred me in the past.
I will keep on pecking away at my blog in hopes that I will somehow and someway say something meaningful, funny, thought provoking or challenging to those of you who choose to hang out with me periodically.
Frankly, I am not sure which is more intriguing or troubling – myself (Jerry Rushing) actually writing a blog or that you (whomever you are) are actually reading it.
But enough of my ramblings about my quirky sense of normalcy… let's talk about real people.
Those of you who are regular readers know that people fascinate me.  I absolutely love the variety of people in the world.
Although I think I am a pretty nice person and remarkably handsome and cool, I would hate for the world to be full of people like me.  And yes, you are correct in assuming that a bunch of Jerry Rushings running around would make the world a much better and pleasant place to be… but not nearly as interesting.
.
Side Note: Yes, just in case some of you were wondering, the last couple of sentences are totally tongue in cheek.  Those of you who are regulars know that I never take myself that seriously.

My weirdness must be the withdrawal effects of South African water.
.
For whatever reason I am really drawn to salt-of-the-earth type people.  These are people who are comfortable with who they are and have no pretense of trying to impress others.  They just  simply live their lives… simply.
I ran across a video of a fellow who simply loves his family and country and quietly lives a life that impacts others without any intention of doing so.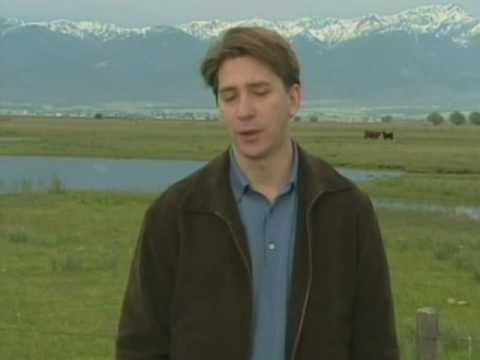 Humm… in a world celebrates image and are enamored by flowery words, it's refreshing to see the power of a simple life well lived.
I am not discounting the importance of more visible talents, not at all.  It's just that I want to celebrate the quieter invisible qualities that make life so rich and full.
Eric would probably never win a personality contest nor would he put himself in a situation that requires an electrifying persona.
But what he lacks in words his life makes up for in action.
Eric's life forces me to ask myself some questions and I encourage you to ask yourself.
What strikes me about Eric's story?
Is there anything I need to learn or embrace from his quiet strength?
These are questions worth asking.  I encourage you to poke at these insights over the next couple of days.
Ciao.