.
Howdy… welcome back.
I'm sure that many of you had to look twice at the title and tried to figure out what it meant.
One is a noun and the other is an adjective.  Humm… I'll make mine the noun.
.
Side Note: If any of you knew me in High School you would be shocked that I even alluded to the parts of speech.  Let's just say that English and dissecting sentences was not my forte.

My wife is probably laughing that I even attempted to use the term noun or adjective.

.
I wasn't planning to talk about the importance of Character until I saw on YouTube a clip from the movie The Bid Kahuna.
Yeah… I know… I didn't see it either.
But after seeing the clip I definitely want to check it out.
Take a look and we'll talk more.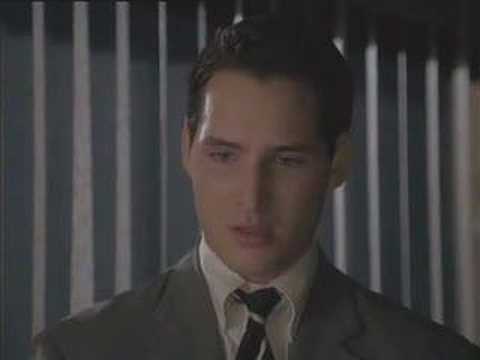 .
I can't think of a much better compliment than for someone to say they trust me.
As you know, trust and character are so much more than just saying things that are factual.  It's when a person trusts who you are, not just what you say.
There is such safety and comfort knowing that you are dealing with a person of Character.
.
Nearly all men can stand adversity, but if you want to test a man's character, give him power.
Character is like a tree and reputation like a shadow. The shadow is what we think of it; the tree is the real thing.
- Abraham Lincoln
.
This may sound odd but there is something sacred about Character.
A person of Character has a depth and a strength that need not be spoken.  It's just there.  It is exhibited in consistent action not words.
Character is not something you are born with.
.
Talent is a gift, character is a choice.
- Larry Brown (Basketball coach)
.
It is a choice.  It is developed.
This topic begs questions of myself.
Who am I?  Would people say that I am a person of Character?  Can people trust who I am as a person?
Some of you reading this blog may be known for the adjective character  vs. the Character that is a noun.
But that need not be your identity.  If not careful we can lock ourselves into a lie about ourselves.
The reality is, we have all made mistakes.
There is no question that to rebuild Character takes time and consistency.
.
Character cannot be developed in ease and quiet. Only through experience of trial and suffering can the soul be strengthened, ambition inspired, and success achieved.
- Helen Keller
.
As I said earlier, it takes time.  And people may not trust us for a while.  But it is important to remember; we change for us, not others.
.
You can't talk your way out of something you acted yourself into.
- Stephen Covey
.
Thanks for checking in.
Ciao… see you Monday.