.
As you know, we have been talking about this life journey thing since the beginning of the blog over two years ago.
I have touted the adventure, blessings, and joy of being willing to step out of our comfortable world of the known into the unknown.
Yep, it's great but in the spirit of full disclosure I have to admit there are some potential pitfalls ("Oh great, now he tells me.")
Now this may sound stupid but when you step into the unknown… guess what?  You don't know where you are.
First of all, to calm any of your fears, not knowing where you are is not a bad thing.  Not at all.  In fact it's normal.
Remember, this journey we have been talking about is a journey of exploration.  When you explore one does NOT know the destination.  You're just looking around to see what you can find.
You can only explore in areas that you don't know.
Now there is an important life insight to all of this.
Important life insight!!!
Not knowing where you are does not mean that you are lost. Huh?
There is actually a very big difference.  Seriously?  Seriously.  Weird I know but true none-the-less.
The key differentiator between the two is "destination".  If you have a destination defined then the journey you are on is in reality a trip.
.
I am not referring to trip from a hippie definition.  Sometimes a trip is just a… trip.
.
.
Here's the bad news.  If you are looking for a destination and you don't know where you are, then you are lost.
.
LOST!  As in being stranded on a Pacific Island with all kinds of weird happenings?  Uuuh… not that kind of lost.  Just lost.
.
I ran across this video that is really clever.  It talks about the whole topic of losing things… even ourselves.  Then we are "lost".
.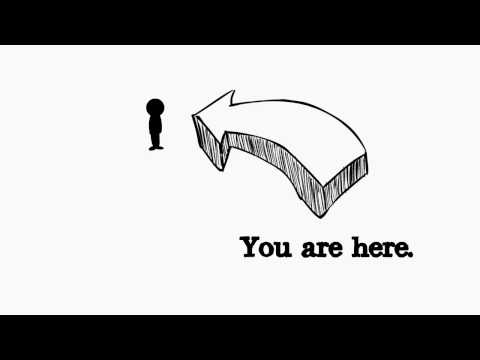 .
All of this begs some important questions to ponder.
Are you exploring or on a trip?
Are you wandering or are you lost?
Good questions.
I hope I made you think today.
Later… see you Monday.