.
I wasn't planning on expanding on the last blog entry but I was reminded of a powerful and important truth that relates to what I had written.
In the last entry I talked about the counter intuitive notion that proper restriction or resistance allows us to soar.  Without restriction we would never reach our designed potential.
If the last sentence made no sense then I recommend that you check out the last blog entry.
The paradoxical truth that I want to talk about is that true ultimate freedom requires giving up freedom.
Now before you get the yips, this is not a political or military policy statement.  There may be some application but it is definitely not the point of this entry.
Nor is this an entry about the Spiritual or religious implications, which there are many.
I ran across something I wrote over two years ago that illustrates what I am talking about.  I would like to share a few paragraphs (italics).
I have music in me… lots of music.  There are times when I sit at a piano, placed my fingers on the keys, closed my eyes and believed the music inside would explode into melody.
But the wellspring of music within remains trapped… frustrated by its inability to find release and purpose.  There was no avenue for escape because I had not provided a path of freedom.
When younger I could have taken piano lessons.  I could have given up the freedom to do the things I wanted to do and channeled that time into a forced discipline of training my mind and fingers.  But my freedom in the moment was more important for me than ultimate freedom later.
It is said that you can tell who the professionals are because they make it look so easy.  All you have to do is look at the picture of Gabby Douglas.
I marvel at the ability of some dancers or athletes.  The freedom they have to release their body in different ways is literally amazing.  This level of freedom only comes through forced discipline.  It is the relinquishing of the freedom of the moment for the freedom of the ultimate.
Take a look at this quick video.  It illustrates the amazing beauty, ease, and elegance of a body that is free.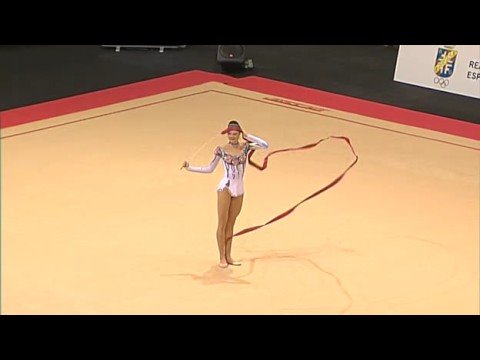 .
Freedom… that's what this life journey is all about.
It is through giving up immediate freedom you gain ultimate freedom.  This is true in virtually every aspect of life.
We relinquish our freedom to spend money on something we want now for more financial freedom later.
Humm… freedom… what treasures are trapped in you that are fighting to be released.
Don't get discouraged.  Keep at it.
I ran across a great quote that encourages me.  William Stafford, (1914-1993) was a prolific and highly respected American poet.  When asked by a reporter how he began his career as a poet he said,
.
"I just kept on doing what everyone starts out doing. The real question is, why did other people stop?"
Don't stop.
Thanks for hanging in there with me.
See you Thursday.