.
Hi, good to see you again.
It's early December and I can already feel the intensity of the season beginning to crescendo.
It's the same kind of intensity one feels when standing between a group of seniors and the Golden Corral buffet – you see the object closing in but helpless to get out of the way.  It's not a pretty sight.
Christmas is coming at full steam and there's nothing you can do except brace yourself  for the impact.
I, like most of you, have started feeling the stress of what to get for gifts for the people in my life.  Personally, I think women are harder to buy for than men.
Men are easy (in more ways than one).  The only type of present you need for a guy is to get him something that makes noise, a tool of any kind to take something apart (putting it back together is optional), a toy or some sort of electronic gadget.
As you can see, we men are easy to tend to for the most part.
But women are a bit more complex.  Selecting a present for the fairer sex requires more thought and consideration than for us guys.
Women are just made differently… not bad… just different.
That's the problem.  Guys think that everyone should think and see things the way they do.  That's why we end up buying you wonderful women stupid stuff.
So I have decided to incorporate things into the blog this December that appeals to women… I may throw in a man thing or two but primarily it's for women.
The first thing that I found that women like (other than jewelry) is anything that has something cute and cuddly gets their attention.
There are few things more cute and cuddly than puppies.
So the video below will give all of you that smiley, happy attitude that only comes from something cute.
Enjoy the video about the Christmas puppies.
.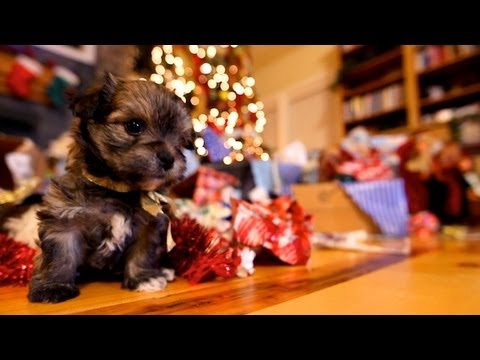 .
How cute is that?  Yep… a puppy video like the one above will make any girl happy.
I thought the puppy thing would be enough but I ran across a cat video that the girls would enjoy too.
.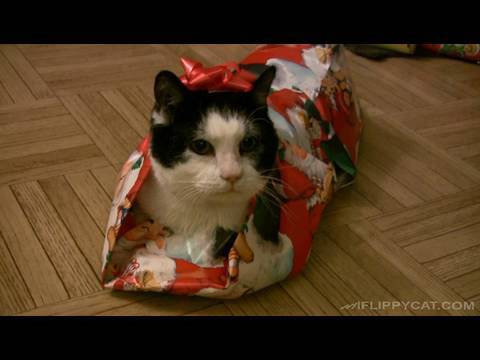 .
Okay guys, I know cats are not generally the type of animal that you enjoy.  But the ladies like it.
Visit me in a couple of days and I will try to find something that will appeal to both the guys and girls.
Ciao.